Overview from Barnes and Noble:
From the author who's inspired millions worldwide with books like Tuesdays with Morrie and The Five People You Meet in Heaven comes his most imaginative novel yet, The Time Keeper—a compelling fable about the first man on Earth to count the hours.
The man who became Father Time.
In Mitch Albom's newest work of fiction, the inventor of the world's first clock is punished for trying to measure God's greatest gift. He is banished to a cave for centuries and forced to listen to the voices of all who come after him seeking more days, more years.
Eventually, with his soul nearly broken, Father Time is granted his freedom, along with a magical hourglass and a mission: a chance to redeem himself by teaching two earthly people the true meaning of time.
He returns to our world—now dominated by the hour-counting he so innocently began—and commences a journey with two unlikely partners: one a teenage girl who is about to give up on life, the other a wealthy old businessman who wants to live forever. To save himself, he must save them both. And stop the world to do so.
Told in Albom's signature spare, evocative prose, this remarkably original tale will inspire readers everywhere to reconsider their own notions of time, how they spend it, and how precious it truly is.
My thoughts:
Time is something everyone thinks about, talks about and focuses one, but some of our most enjoyable moments are the ones when we have lose the concept of time. When we are having fun and time is flying and we aren't worried about what time it is. I feel so sad when I am out and I see so many people totally attached to their phones who are missing what is going on around them. I guess I do the same thing with my reading, but when I am reading I do lose track of time. I know the feeling of looking at the clock at night and realizing that it is much later than I expected because I got so into the book that I lost my concept of time.
Albom's book has three main characters. There is Father time who was the first to try to measure time instead of just enjoying life as God had given it to him. Vincent who is elderly and sick who wants to find a way to cheat death and live longer than his given lifetime. Then there is Sarah, a teenager who feels so isolated by her peers that she wants time to stop for her.
Weaving through the story are the threads of their lives, all leading up to how they fit together and what they can learn from each other. Showing how no life should last forever, that having a limit on your time is what makes it precious and how important it is to have a connection to the people in your life.
The holiday season is fast approaching, when everyone seems to be moaning about not having enough time, but it is what you do with your time and how you spend it that can be most meaningful.
Product Details
ISBN-13:

9781401312855

Publisher:

Hyperion

Publication date:

10/1/2013

Edition description:

Reprint

Pages:

240
Meet the Author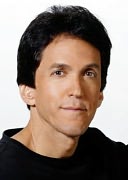 Mitch Albom is an author, playwright, and screenwriter who has written seven books, including the international bestseller Tuesdays with Morrie, the bestselling memoir of all time. His first novel, The Five People You Meet in Heaven, was an instant number-one New York Times bestseller that has since sold more than six million copies worldwide. For One More Day, his second novel, was also a #1 New York Times bestseller. Both books were made into acclaimed TV films. Mitch also works as a columnist and a broadcaster, and serves on numerous charitable boards. He lives with his wife, Janine, in Michigan.