Overview from Barnes and Noble:
"Her name was Henrietta Lacks, but scientists know her as HeLa. She was a poor Southern tobacco farmer who worked the same land as her slave
ancestors
, yet her cells - taken without her knowledge - became one of the most important tools in medicine. The first "immortal" human cells grown in culture, they are still alive today, though she has been dead for more than sixty years. If you could pile all HeLa cells ever grown onto a scale, they'd weigh more than 50 million metric tons - as much as a hundred Empire State Buildings. HeLa cells were vital for developing the polio vaccine; uncovered secrets of cancer, viruses, and the atom bomb's effects; helped lead to important advances like in vitro fertilization, cloning, and gene mapping; and have been bought and sold by the billions." Rebecca Skloot takes us on an extraordinary journey, from the "colored" ward of Johns Hopkins Hospital in the 1950s to stark white laboratories with freezers full of HeLa cells, from Henrietta's small, dying hometown of Clover, Virginia - a land of wooden slave quarters, faith healings, and voodoo - to East Baltimore today, where her children and grandchildren live and struggle with the legacy of her cells.
My thoughts:
I was surprised by how much I enjoyed this book and looked forward to listening to it. Hearing not only the story of Henrietta Lacks and her family but of the author as well and how she became interested in researching a woman whose cells have been so important to science. It was like three stories or more in one book. First there was Henrietta Lacks who had such strong cancer cells that they have been kept alive to this day in labs all over the world, then there is her family and most specifically her daughter Debra who never had a chance to get to know her mother since she died so young, who had her trust broken by so many people that she doesn't know who to trust but still wants answers, and then there is Rebecca Skloot who had questions about a woman in a science textbook that couldn't be answered by the sources she went to for help so decided to go further.
Henrietta came from a poor, African American background. She started having her children very early and was the mother of five when she died at the age of 21 from cervical cancer, Her first daughter suffered from her own health issues, never talking and having a poor sense of balance and the mind of a child. Elsie was put into an institution before her mother's death and then suffered from poor treatment while there. Henrietta also had three sons who have since had their share of hardships from one who who served time in prison, one with health issues and all of them with a great deal of mistrust, and then her youngest daughter Debra who lost her mother and had no one to rely on. The whole family was very confused when they got word that Henrietta's cells were still alive and being used to find cures for other diseases. They ran the gamut of thinking that Henrietta herself was still alive, since her cells were, and that the doctors were keeping her from them to also thinking that if these cells sold for so much money, then they deserved to have a share of it seeing as they had been living without health insurance and in poverty or close to poverty their whole lives.
As fascinating as the story to uncover all she could about Henrietta and her family, were all the issues about cell samples taken by hospitals and doctors from patients every day. What happens to them, who has the right to them, can people profit from their cells and is it okay for doctors and medical institution to keep these and use them without consent.
I can see why this book stayed on the best seller list for so long and I am glad that I made the time to listen to it!
Product Details
ISBN-13:

9781400052189

Publisher:

Crown Publishing Group

Publication date:

3/8/2011

Pages:

381
Meet the Author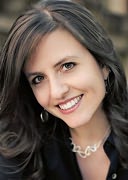 REBECCA SKLOOT is an award-winning science writer whose articles have appeared in
The New York Times Magazine; O, The Oprah Magazine; Discover; Columbia Journalism Review;
and elsewhere. She has worked as a correspondent for NPR's
RadioLab
and PBS's
Nova ScienceNOW,
and blogs about science, life, and writing at Culture Dish, hosted by
Seed
magazine. She also teaches creative nonfiction at the University of Memphis. Visit her website at
rebeccaskloot.com
.