Overview from Barnes and Noble:
A novel that explores the question: Is there ever a deal-breaker when it comes to true love?
Claudia Parr has everything going for her. A successful editor at a publishing house in Manhattan, she's also a devoted sister, aunt, and friend. Yet she's never wanted to become a mother—which she discovers is a major hurdle to marriage, something she desperately wants. Then she meets her soul mate Ben who, miraculously, feels the same way about parenthood. The two fall in love and marry, committed to one another and their life of adventure and discovery. All's well until one of them has a change of heart. Someone wants a baby after all.
This is the witty, heartfelt story about what happens to the perfect couple when they suddenly want different things and there is no compromise. It's about deciding what is most important in life and wagering everything to get it. And most of all, it's about the things we will—and won't—do for love.
My thoughts:
I wanted something easy to listen to that wasn't too long and this fit the bill perfectly. I borrowed it from the library and listened to it over the course of a few days while getting things done around the house. Lately I am in a bit of a reading slump. I am reading of course, but not finishing books very fast. I've read magazines quite a bit, the newspaper and things for work. I've also found that if I want to work on getting back to speed with my running I need to switch from audio books to music to get my pace up. Everything balances out eventually.
Claudia and her husband Ben are very happy until one of them decides that, contrary to what they decided before they got married about not wanting children, wants to have a baby. Compromise is hard and compromise on something this big seems to be impossible. They both struggle to find how to proceed with their lives and if they can proceed with them together.
It brought up thoughts about how we handle it someone we love changes their mind about something and how flexible or inflexible we should be and it all boils down to whether or not you can imagine your life without that person in it. If the contested point is really big, and there is no gray area involved in it, you must decide if you are more willing to compromise or go your separate ways, which is what Ben and Claudia must do.
I've never read Emily Griffin before, but I have seen the movie version of
Something Borrowed
.
Product Details
ISBN-13:

9781427212177

Publisher:

Macmillan Audio

Publication date:

8/1/2010

Format:

MP3

Edition description:

Unabridged
Meet the Author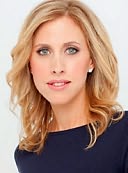 Emily Giffin is the New York Times bestselling author of Something Borrowed and Something Blue. She lives in Atlanta, Georgia, with her husband and two sons.