Overview from Barnes and Noble:
In this joyous and whimsical holiday novel, #1
New York Times
bestselling author Debbie Macomber rings in the season with laughs, love, and a charming dose of angelic
intervention
.
Shirley, Goodness, and Mercy know that an angel's work is never done, especially not during such a wondrous time as New Year's Eve. With an apprentice angel, Will, under their wings, they descend upon Times Square in New York City eager to join in the festivities. And when Will spies two lonely strangers in the crowd, he decides midnight is the perfect time to lend a heavenly helping hand.
Lucie Farrara and Aren Fairchild meet after bumping into each other—seemingly by accident—in Times Square on New Year's Eve. They immediately hit it off and find they have a lot in common: Lucie is a burgeoning chef and Aren is a respected food critic. But just as quickly as they're brought together, another twist of fate tears them apart, leaving Lucie and Aren with no way to reconnect.
A year later, Lucie is the head chef of an acclaimed new restaurant and Aren is a successful columnist for a major New York newspaper. For all the time that's passed, the two have not forgotten their one serendipitous evening—and neither have Shirley, Goodness, Mercy, and Will. To reunite the young couple, the angels cook up a brilliant plan: mix true love, a second chance, and a generous sprinkle of mischief to create an unforgettable Christmas miracle.
My thoughts:
A little bit Sleepless in Seattle or an Affair to Remember and a little bit of angelic intervention leaves Lucie and Aren pushed together and then pulled apart. When they do mange to cross paths again, this old trio, who is now a quartet, manage to make their usual mischief to make things anything but simple. Macomber raises issues such as, does everything happen for a reason? Is God behind the people you meet each day? How much does our own free will help and how much does it hinder?
I wish I had made the time for this book at Christmas time, but I didn't get around to reading it until last month. Still a fun story, but I think the spirit of the season would have made it all the more compelling. My son told me something sweet last week, he said his friend from school told him that when you are looking into the sun and it blinds you a little it is just and angel taking your picture. I guess his friend read or was read a book that said this and I thought that was such a nice thought, that angels are always looking out for you and watching. Maybe they are!
Product Details
ISBN-13:

9780345528872

Publisher:

Random House Publishing Group

Publication date:

10/23/2012

Pages:

240
Meet the Author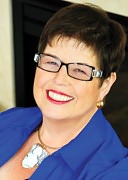 Debbie Macomber, the author of A Turn in the Road, 1105 Yakima Street, Hannah's List, and Twenty Wishes, is a leading voice in women's fiction. Five of her novels have scored the #1 slot on the New York Times bestseller list, with three debuting at #1 on the New York Times, USA Today, and Publishers Weekly lists. Debbie Macomber's Mrs. Miracle (2009) and Call Me Mrs. Miracle (2010) were Hallmark Channel's top-watched movies for the year. This prolific author has more than 160 million copies of her books in print worldwide.