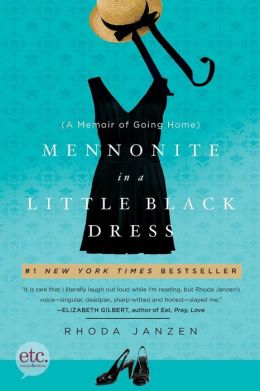 Overview from Barnes and Noble:
Shortly after Rhoda Janzen turned forty, her husband of fifteen years left her for Bob, a guy he met on Gay. com, and a car accident left her with serious injuries. What was a gal to do?
Rhoda packed her bags and went home to her Mennonite family, who welcomed her back with open arms and offbeat advice. It is in this safe place that Rhoda can come to terms with her failed marriage, her desire as a young woman to leave her sheltered world behind, and the choices that both freed and entrapped her.
Written with wry humor and tackling faith, love, family, and aging, Mennonite in a Little Black Dress is an immensely moving memoir of healing, certain to touch anyone who has ever had to look homeward in order to move ahead.
My thoughts:
This book has been on my shelf for a while. A few weeks ago I chose it as one to take on a beach vacation. While I have read a lot of mixed reviews of it online, I personally enjoyed it. Parts of it had me laughing out loud on the beach, which can be embarrassing I suppose, but I decided to try to enjoy it and stay in the moment. I did feel as though she harped a bit on the fact that her husband left her for a man he met online. That was repeated more often that I felt was necessary. I got it the first time, so the repeated references felt unnecessary. I would have liked to have learned more about why both Rhoda and her sister decided to leave the Mennonite faith while her two brothers decided to remain. Memoirs are one of my favorite genres, they are like stepping into someone else's life for a short time. A vacation of sorts into a life you are not living, that you may either wish you could have or conversely feel thankful not to have to live. This one was simply humorous and fast paced. It was perfect to read on the beach.
Product Details
ISBN-13:

9780805092257

Publisher:

St. Martin's Press

Publication date:

4/13/2010

Edition description:

First Edition

Edition number:

1

Pages:

241
Meet the Author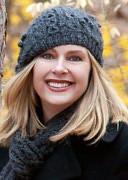 Rhoda Janzen holds a PhD from the University of California, Los Angeles, where she was the University of California Poet Laureate in 1994 and 1997. She is the author of Babel's Stair, a collection of poems, and her poems have also appeared in Poetry, The Yale Review, The Gettysburg Review, and The Southern Review. She teaches English and creative writing at Hope College in Holland, Michigan.