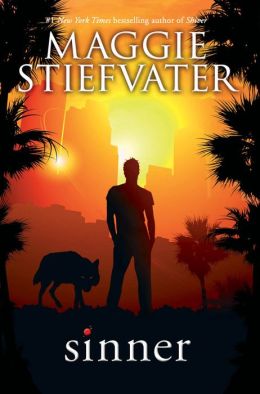 Overview from Barnes and Noble:
SINNER follows Cole St. Clair, a pivotal character from the #1 NEW YORK TIMES bestselling Shiver Trilogy.
found.
Cole St. Clair has come to California for one reason: to get Isabel Culpeper back. She fled from his damaged, drained life, and damaged and drained it even more. He doesn't just want her. He needs her.
lost.
Isabel is trying to build herself a life in Los Angeles. It's not really working. She can play the game as well as all the other fakes. But what's the point? What is there to win?
sinner.
Cole and Isabel share a past that never seemed to have a future. They have the power to love each other and the power to tear each other apart. The only thing for certain is that they cannot let go.
My thoughts:
I really enjoyed the first three books in this series, so I was excited to read a little more about Cole and Isabel. I did miss Grace and Sam though. Without them the story had a very different feel.
Cole is still coming to grips with the death of his friend and band mate, Victor, who died as a wolf wanting to be a man again, while Cole wants to be able to stay a wolf for longer and keeps coming back to his flawed human self. Isabel is hurting from the death of her brother and her parent's unraveling marriage and works hard to not feel anything.
Being on an internet reality show brought Cole to LA, while his real reason for coming was Isabel, but can he convince her of that. How does an addict move on? Can the music and lyrics mean different things to different people? Is there a happily ever after?
Product Details
ISBN-13:

9780545654579

Publisher:

Scholastic, Inc.

Publication date:

7/1/2014
Pages: 368
Meet the Author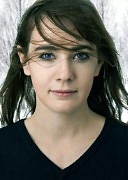 Maggie Stiefvater is the #1 NEW YORK TIMES bestselling author of the novels SHIVER, LINGER, and FOREVER. Her novel THE SCORPIO RACES was named a Michael L. Printz Honor Book by the American Library Association, while PUBLISHERS WEEKLY selected Maggie's THE RAVEN BOYS as a Best Book of the Year. She is also the author of LAMENT and BALLAD. Maggie lives in Virginia with her husband and their two children. You can visit her online at www.maggiestiefvater.com.