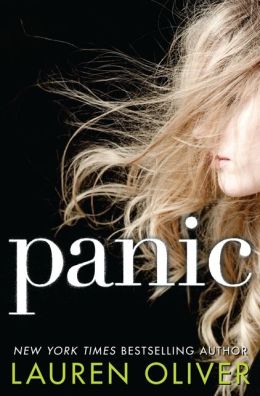 Overview from Barnes and Noble:
From New York Times bestselling author Lauren Oliver comes an extraordinary novel of fear, friendship, courage, and hope that Kirkus Reviews says "will have readers up until the wee hours," School Library Journal raves is "fast-paced and captivating," and E. Lockhart, author of We Were Liars, calls "a thrill a minute."
Panic began as so many things do in Carp, a poor town of twelve thousand people in the middle of nowhere: because it was summer, and there was nothing else to do. Heather never thought she would compete in panic, a legendary game played by graduating seniors. She'd never thought of herself as fearless, the kind of person who would fight to stand out. But when she finds something, and someone, to fight for, she will discover that she is braver than she ever thought.
Dodge has never been afraid of panic. His secret will fuel him, and get him all the way through the game; he's sure of it. But what he doesn't know is that he's not the only one with a secret. Everyone has something to play for. For Heather and Dodge, the game will bring new alliances, unexpected revelations, and the possibility of first love for each of them—and the knowledge that sometimes the very things we fear are those we need the most.
My thoughts:
I enjoy reading Lauren Oliver's books and watching how she helps her characters decide between right and wrong when they have a lot of outside forces working around them. In this small, poor town, every high school senior contributes to a pool of money that will go to the winner of the game of Panic during the summer. Even those who do not wish to contribute are coerced into doing so. Heather has never planned to compete, until she finds out something shocking on the first day of the game and makes the big jump that puts her in the game.
Poverty has eaten away at many of these families. Some are living in trailer parks, some small apartments, some in falling apart or junky homes. Everyone could really use the pot of $67,000, the largest the prize has ever been, but the game is more than a game. Two years ago the final challenge left one girl in a wheelchair for life. The possibility of getting hurt is very real and increases with each secretive challenge as the number of players declines through elimination and fear of continuation.
Heather longs to be away from her single mother, who smokes and drinks inside the tiny trailer she lives in with her sister, Dodge has a very serious grudge to settle, Natalie is dreaming of a future that seems unlikely, and Bishop is supportive but staying in the background. As secrets are revealed about each of them, along with other players, a while different picture of the town emerges. The past winner who is now balding, heavy drinking and no more successful than he was when he won is an eye opener. Maybe winning the big prize isn't enough to change your whole life, maybe it takes more than money.
The ride through, the feelings of panic for the truly dangerous challenges, the angst about the future, while skating along a ledge of independence stream through this book with the addition of a couple tigers, some shot guns and secrets galore.
Product Details
ISBN-13:

9780062014559

Publisher:

HarperCollins Publishers

Publication date:

3/4/2014

Pages:

416
Meet the Author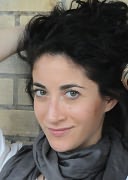 Lauren Oliver is the author of the young adult novels Before I Fall and Panic, as well as the Delirium trilogy—Delirium, Pandemonium, and Requiem—which have been translated into more than thirty languages and are New York Times and international bestsellers. She is also the author of two novels for middle-grade readers, The Spindlers and Liesl & Po, the latter of which was an E.B. White Read-Aloud Award nominee. A graduate of the University of Chicago and New York University's MFA program, she lives in Brooklyn, New York.