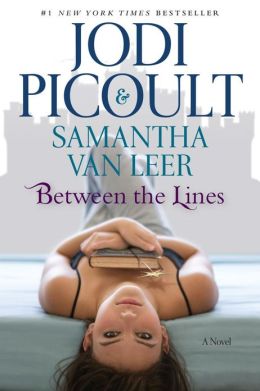 Overview
The #1 New York Times bestseller filled with romance, adventure, and humor, from Jodi Picoult and her teenage daughter.
What happens when happily ever after…isn't?
Delilah is a bit of a loner who prefers spending her time in the school library with her head in a book—one book in particular. Between the Lines may be a fairy tale, but it feels real. Prince Oliver is brave, adventurous, and loving. He really speaks to Delilah.
And then one day Oliver actually speaks to her. Turns out, Oliver is more than a one-dimensional storybook prince. He's a restless teen who feels trapped by his literary existence and hates that his entire life is predetermined. He's sure there's more for him out there in the real world, and Delilah might just be his key to freedom.
Delilah and Oliver work together to attempt to get Oliver out of his book, a challenging task that forces them to examine their perceptions of fate, the world, and their places in it. And as their attraction to each other grows along the way, a romance blossoms that is anything but a fairy tale.
My thoughts:
When I described this book to my daughter she asked if it was like
Inkheart
, which we have read together, but it isn't really. Instead of being able to be read out of the book by a Silver Tongue, Oliver and Delilah have a terrible attempting to get him out of the book. Everything resets each time the book is closed and reopened, so any progress they think they have made is erased. kind of like the crane machines my children played at a beach arcade this summer. Someone would spend quarter after quarter getting some of the animals to move around, only to have someone who worked at the arcade rearrange them back into an impossible array as soon as that player walked away.
Delilah feels abandoned by her father, who left her mother and started a new family in Australia and feels a kinship with Oliver's character whose father died at the beginning of the book. When he actually starts speaking to her and they get to know each other, an unlikely friendship is formed. A friendship that pulls Delilah away from her best friend and her mother.
The book has three different colors of type, one for the fairy tale story, one for Oliver and one for Delilah. I liked how there were also illustrations on whole pages and in margins. The focus and perspective changed regularly. How much can a character understand about freewill when he has been made the way the author wrote him? Can one literally get in and out of a book and, even if one could, would anyone believe it? This was a fun book that actually built suspense and what a cool concept that a mother and daughter wrote it together. Imagine all of what van Leer must have learned from her mother about the writing and publishing process!
Product Details
ISBN-13:

9781451635812

Publisher:

EMILY BESTLER BOOKS/ATRIA/SIMON PULSE

Publication date:

6/25/2013

Edition description:

Reprint

Pages:

350
Meet the Author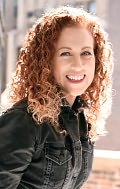 Jodi Picoult received an AB in creative writing from Princeton and a master's degree in education from Harvard. The recipient of the 2003 New England Book Award for her entire body of work, she is the author of twenty-one novels, including the #1 New York Times bestsellers House Rules, Handle With Care, Change of Heart, and My Sister's Keeper, for which she received the American Library Association's Margaret Alexander Edwards Award. She lives in New Hampshire with her husband and three children. Visit her website at JodiPicoult.com.
Samantha van Leer is a senior in high school. She conceived the idea for this book and pitched it to her mom, who was in the middle of a book tour. In her spare time, Samantha can be found playing softball, doing contemporary dance, acting and singing in musicals, and cuddling on the ground with her two dogs, Dudley and Oliver—for whom the prince in this fairy tale was named.