Overview from Barnes and Noble:
#1
New York Times
bestselling author Veronica Roth retells a pivotal
Divergent
scene (chapter 13) from Tobias's point of view. This thirteen-page scene reveals unknown facts and fascinating details about Four's character, his past, his own initiation, and his thoughts about new Dauntless initiate Tris Prior.
My thoughts:
I had this on my wish list for a while and decided to go ahead and buy it last week. I wish I had read it closer to when I read Divergent. It's not that I don't remember the book, but the details are not as sharp as they would have been had I read it sooner.
It was nice that Roth supplied a different point of view of the story. When a book is told from just the main characters perspective there can be a lot that goes on behind the scenes that he or she is not privy to. Knowing Tobias, or Four's, reasoning behind why he threw the knives the way he did when Tris took the place of one of the other initiates. It also holds a bit of a lesson for us all, without knowing what is going on inside of someone else it is hard to judge their actions. What someone may do usually has a reason and an intent behind it, but the reason and the intent are not always what they seem.
Product Details
ISBN-13:

9780062237422

Publisher:

HarperCollins Publishers

Publication date:

8/7/2012

Sold by:

HARPERCOLLINS

Format:

eBook

Pages:

16
Meet the Author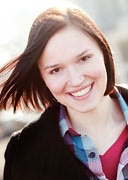 Veronica Roth is the New York Times bestselling author of Divergent, the first book in a trilogy that she began writing while still a college student. Now a full-time writer, Ms. Roth and her husband call the Chicago area home.