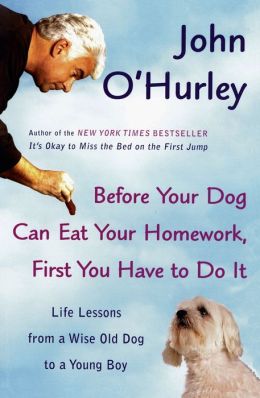 Overview from Barnes and Noble:
From the New York Times bestselling author and his dog more woofs of wisdom
In his first book, John O'Hurley wrote of the many life lessons he'd learned from dogs'lessons that carried him from the New England woods of his childhood to his life today as an award-winning actor, composer, and writer amidst the bright lights of Hollywood. Now, in Before Your Dog Can Eat Your Homework, First You Have to Do It, John once again finds himself seeking the wisdom of a canine companion. After years of parenting pets, last December, he became a father to his first child, William. Along with the many new joys of being a dad, John faced a new set of challenges and it was Scoshi, his wizened white Maltese and faithful confidant for nearly two decades, who, at every turn, pointed the way.
At once poignant, profound, and laugh-out-loud funny, this book is a one-of-a-kind celebration of the joys of parenting pets and children alike, and further testament to the enduring wisdom of man's best friend.
My thoughts:
O'Hurley shares his advice for his newborn son through "letter" his old dog and first child has left under the foot of a stuffed elephant in the nursery. Everything from, worms for fishing work better if you roll on them first to you have to do your homework before the dog can eat it. Mostly though, O'Hurley is showing that as much as he knows that his old dog, Scoshi, will not live to see William grow into a child who can play with him, he himself worries that as a father he will not be there to see William through his adulthood. He wants to make sure his son knows that he is loved and one of the most important things in life is to be true to oneself and to do what makes you happy. Don't be too worried about money or too cavalier with it, but treat it with respect and believe that if you are careful it will be there, no need to hoard or to overspend. And most importantly, spend time with the people you love because they matter more than anything else in your life.
Product Details
ISBN-13:

9780452289819

Publisher:

Penguin Group (USA) Incorporated

Publication date:

10/28/2008

Edition description:

Reprint

Pages:

176
Meet the Author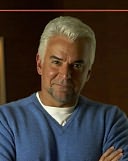 John O'Hurley is the host of NBC's The National Dog Show. He is well-known for his award-winning role as J. Peterman on Seinfeld, and as the ultimate champion of Dancing with the Stars.