Overview from Barnes and Noble:
Sometimes, when you need a change in your life, the tide just happens to pull you in the right direction….
Ellis, Julia, and Dorie. Best friends since Catholic grade school, they now find themselves, in their mid-thirties, at the crossroads of life and love. Ellis, recently fired from a job she gave everything to, is rudderless and now beginning to question the choices she's made over the past decade of her life. Julia—whose caustic wit covers up her wounds--has a man who loves her and is offering her the world, but she can't hide from how deeply insecure she feels about her looks, her brains, her life. And Dorie has just been shockingly betrayed by the man she loved and trusted the most in the world…though this is just the tip of the iceberg of her problems and secrets. A month in North Carolina's Outer Banks is just what they each of them needs.
Ty Bazemore is their landlord, though he's hanging on to the rambling old beach house by a thin thread. After an inauspicious first meeting with Ellis, the two find themselves disturbingly attracted to one another, even as Ty is about to lose everything he's ever cared about.
Maryn Shackleford is a stranger, and a woman on the run. Maryn needs just a few things in life: no questions, a good hiding place, and a new identity. Ellis, Julia, and Dorie can provide what Maryn wants; can they also provide what she needs?
Five people questioning everything they ever thought they knew about life. Five people on a journey that will uncover their secrets and point them on the path to forgiveness. Five people who each need a sea change, and one month in a summer rental that might just give it to them.
One of Library Journal's Best Women's Fiction Books of 2011
My thoughts:
This was my ipod audio last week that I listened to while running and cleaning. I have to admit that, prior to borrowing this from the library, I had never heard of Mary Kay Andrews. At the end of the book there is a short interview between the author and the reader of the book and I was surprised to find out that this is her seventeenth book! I really enjoyed it so I guess I will have to look for some more of her books soon.
These three best friends impulsively decided tospend a month at the beach together when they are at a funeral for one of their mothers. Initially one husband and one sister and were supposed to join then, but that didn't happen. After a bit of a rocky start, including the fact that the home they have rented is in much worse shape than they were led to believe, they settle in to enjoy their time at the beach and with each other. As becomes clear, they are all at a crossroads of some sort in their own lives which become easier when they are willing to share the load with each other. Some parts of the book were easy to predict, like the romance between Ellis and Ty and Dorie's invitation to a strange woman to share the home with them, but it was such an enjoyable story that I just didn't care if parts were formulaic.
This is the perfect summer book, especially if you are already on the beach, so you can read about them being at the beach and feel it at the same time!
Product Details
ISBN-13:

9781429987059

Publisher:

St. Martin's Press

Publication date:

6/7/2011

Sold by:

ST MARTINS / MPS

Format:

eBook

Pages:

400
Meet the Author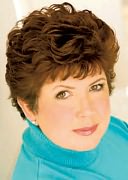 Mary Kay Andrews
Mary Kay Andrews is the New York Times bestselling author of The Fixer Upper, Deep Dish, Blue Christmas, Savannah Breeze, Hissy Fit, Little Bitty Lies, and Savannah Blues. A former journalist for the Atlanta Journal Constitution, she lives in Atlanta, Georgia.