Overview from Barnes and Noble:
In David Sedaris's world no one is safe and no cow is sacred. A manic cross between Mark Leyner, Fran Liebowitz, and the National Enquirer, Sedaris's collection of stories and essays is a rollicking tour through the national Zeitgeist: a do-it-yourself suburban dad saves money by performing home surgery; a man who is loved too much flees the heavyweight champion of the world; a bitter Santa abuses the elves; a teenage suicide tries to incite a lynch mob at her funeral.
This volume contains hilarious short stories and essays from popular NPR personality David Sedaris, detailing the cultural conspiracies, domestic delusions and misanthropic underbelly of modern America. "A satirical brazenness that holds up next to Twain and Nathanael West."--New Yorker.
My thoughts:
I was in a book club a number of years ago and one of our reads was
Me Talk Pretty One Day
. At the time I was bored with the first part of the book and really enjoyed the second part. I wasn't in a big hurry to pick up any more of his books because of my uneven enjoyment of that one. This week my digital audio pick from the library was a collection of Sedaris's works. I thought that I might enjoy it more on audio. This one didn't really hit the spot for me. There was one story that had me laughing out loud, but the rest were not to my liking. I thought more of it would be stories about his own life so when outlandish tales were all of sudden going on while I was running I was a bit lost. "When in the world did you date Mike Tyson? Charleston Heston is gay? Oh, this is made up!" Perhaps this is a book that would have gone better on the page. The essay or segment I found funny was about the stadium pal which allows the user to not need to leave his seat at sporting events or other times as he can do his business while sitting down and enjoying the game. I think I almost fell off the treadmill for that one, but that was the only time the book made me laugh.
Product Details
ISBN-13:

9780316779425

Publisher:

Little, Brown & Company

Publication date:

6/1/1995

Edition description:

Reprint

Edition number:

1

Pages:

208
Meet the Author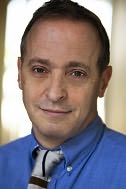 David Sedaris
Starting with his deadpan, disarmingly funny pieces on NPR and continuing with his collections of short fiction and essays, David Sedaris is one of the best, sharpest humorists writing today. His quirky history and family are rich material, but he's also just as hilarious simply satirizing Christmas cards or mocking his own vices.