Overview from Barnes and Noble:
In her bestselling novels Kristin Hannah has plumbed the depths of friendship, the loyalty of sisters, and the secrets mothers keep. Now, in her most emotionally powerful story yet, she explores the intimate landscape of a troubled marriage with this provocative and timely portrait of a husband and wife, in love and at war.
All marriages have a breaking point. All families have wounds. All wars have a cost. . . .
Like many couples, Michael and Jolene Zarkades have to face the pressures of everyday life---children, careers, bills, chores---even as their twelve-year marriage is falling apart. Then an unexpected deployment sends Jolene deep into harm's way and leaves defense attorney Michael at home, unaccustomed to being a single parent to their two girls. As a mother, it agonizes Jolene to leave her family, but as a solider she has always understood the true meaning of duty. In her letters home, she paints a rose-colored version of her life on the front lines, shielding her family from the truth. But war will change Jolene in ways that none of them could have foreseen. When tragedy strikes, Michael must face his darkest fear and fight a battle of his own---for everything that matters to his family.
At once a profoundly honest look at modern marriage and a dramatic exploration of the toll war takes on an ordinary American family, Home Front is a story of love, loss, heroism, honor, and ultimately, hope.
My thoughts:
This is the first Kristin Hannah book I have read. I've seen ads in magazines and read reviews on blogs and in print, but somehow have never picked up one of her books before. This is the book I listened to last week on my iPod and I enjoyed it. Many times when we think about soldiers going off to war, what comes to mind is the picture of a male soldier, but that is not always the case. Jolene and Michael have come to a point in their marriage where they are not really connecting with each other anymore. Michael has been having trouble dealing with his father's death and has been burying himself in his work and blaming Jolene for his own dissatisfaction with life. Jolene has been trying hard to stay positive after a very unhappy childhood of her own. Then she gets the news that she is being deployed to Iraq. As a helicopter pilot in the Army Reserves she knew this was a possibility, but having to leave her children behind is something that tears her apart. At a time when she could use all the support she can get, she does not feel that she has it from her husband and put on a front about how things aren't that bad.
Hannah did a very thorough job with her research for this book. At the end of the audio book was an interview between the narrator and the author and she states how she was surprised by how little she really knew about what being deployed was like, what being a military family is like and how much so many of us do not know about the men and women that risk their lives to defend the country. A big part of this book for me was seeing how Jolene's deployment affected not just her, but her children and her husband. How her second family in the guard stepped up when she needed them and the lack of understanding of how being deployed affects solider mentally even after they come home. As a backdrop to Jolene and her family, Michael is defending a soldier who came back from Iraq and sought help from the VA, but didn't get it and ended up in jail for killing his wife. Working with this soldier and the psychiatrist who works with him on the case opens his eyes to what his wife is not telling him about her deployment.
People weather all sorts of ups and down in life and in marriages, in relationships and on their own, but what makes us who we are is the relationships we have with ourselves, our families, our friends and our community, with the community being as large or as small as you make it. How are we treating soldiers who come back from overseas, are they being offered the help they need to transition back into their lives here, is the government doing all it can for these people and do the rest of us even notice the scarifies they are making?
Product Details
ISBN-13:

9780312577209

Publisher:

St. Martin's Press

Publication date:

1/31/2012

Pages:

400
Meet the Author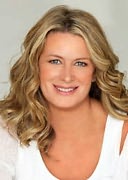 Kristin Hannah is the New York Times bestselling author of novels including Night Road, Firefly Lane, True Colors and Winter Garden. She was born in Southern California and moved to Western Washington when she was eight. A former lawyer, Hannah started writing when she was pregnant and on bed rest for five months. Writing soon became an obsession, and she has been at it ever since. She is the mother of one son and lives with her husband in the Pacific Northwest and Hawaii.