Overview from Barnes and Noble:
The tree is decorated, the cookies are baked, and the packages are wrapped, but the biggest celebration this Christmas is Gaby Summerhill's wedding. Since her husband died three years ago, Gaby's four children have drifted apart, each consumed by the turbulence of their own lives. They haven't celebrated Christmas together since their father's death, but when Gaby announces that she's getting married—and that the groom will remain a secret until the wedding day—she may finally be able to bring them home for the holidays.
But the wedding isn't Gaby's only surprise—she has one more gift for her children, and it could change all their lives forever. With deeply affecting characters and the emotional twists of a James Patterson thriller, The Christmas Wedding is a fresh look at family and the magic of the season.
My thoughts:
This is the first James Patterson I've read. I have others on my shelf, but somehow they haven't been picked up to be read yet. I found this one when I was looking for a digital audio book from my library. Many people think about reading Christmas book mainly in winter and especially during December, but I enjoy them all year round. Who can't use a little of that Christmas Magic at other times of the year too?
In this novel, Gaby is a widowed mother of four who teaches high school English and runs a farm. She and a group of volunteers hold a regular breakfast for those in need. Of the people who help her, three have proposed marriage and she has decided that she is ready to remarry after the death of her first husband three years ago. The catch is this, she isn't telling anyone, including the groom, who she will be marrying. She sends video messages out to her children telling them bits and pieces and that they are expected to be there.
Gaby's grown children are going through their own problems, Seth is trying to get a novel published while working as a receptionist, Claire and her husband Hank have reached a tough point in their relationship with each other and with their son's behavior, Lizzie's husband has a critical illness and Emily is being worked way too hard in her attempt to make partner at her law firm in New York. Each has been struggling on their own, but coming together makes it hard to keep some of these secrets.
Everyone is trying to finagle out of Gaby who she plans to marry. Will it be Jacob, the rabbi, Tom, her lifelong friend, or Martin, her husband's brother? I had it narrowed down to two of them, but wasn't sure until the wedding which one it would be.
I enjoyed my first Paterson novel so I have a feeling I will be reading more.
Product Details
ISBN-13:

9780316097390

Publisher:

Little, Brown & Company

Publication date:

10/17/2011
Pages: 288
Meet the Author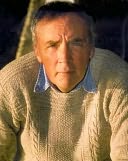 James Patterson
James Patterson has had more New York Times bestsellers than any other writer, ever, according to Guinness World Records. Since his first novel won the Edgar Award in 1977, James Patterson's books have sold more than 210 million copies. He is the author of the Alex Cross novels, the most popular detective series of the past twenty-five years, including Kiss the Girls and Along Came a Spider. Mr. Patterson also writes the bestselling Women's Murder Club novels, set in San Francisco, and the top-selling New York detective series of all time, featuring Detective Michael Bennett. He writes fulltime and lives in Florida with his family.