Overview from Barnes and Noble:
This is the "delightful" (People) New York Times bestseller that's earned raves from Sarah Blake, Helen Simonson, and reviewers everywhere-the story of three sisters who love each other, but just don't happen to like each other very much...
Three sisters have returned to their childhood home, reuniting the eccentric Andreas family. Here, books are a passion (there is no problem a library card can't solve) and TV is something other people watch. Their father-a professor of Shakespeare who speaks almost exclusively in verse-named them after the Bard's heroines. It's a lot to live up to.
The sisters have a hard time communicating with their parents and their lovers, but especially with one another. What can the shy homebody eldest sister, the fast-living middle child, and the bohemian youngest sibling have in common? Only that none has found life to be what was expected; and now, faced with their parents' frailty and their own personal disappointments, not even a book can solve what ails them...
My thoughts:
I loved listening to this book! I know I saw it mentioned on a lot of blogs either earlier this year or late last year and it sounded intriguing so I was excited when I saw it in the list of digital audio books at the library. I listened to it over the course of a few days and really enjoyed it.
Rose, the oldest sister, is so afraid of change that she has stayed close to home and is unwilling to entertain the possibility that there might be more out there for her. Bean has tried to fill herself up with material possessions and has gone as far from home as she can in her ambitions, and Cordy has decided not to be responsible at all and has gone with the flow for years going where the wind takes her and working odd jobs or sleeping with strangers for a place to stay. All three are brought back together under their parent's roof due in part to their mother's diagnosis of cancer and in part by what is going on in their own lives. The old frustrations are there, Rose and her book marks, Bean and her clothing ensembles, Cordy with her breezy attitude.
I loved the idea of their house. They have books everywhere and pick them up and put them down at random, a house of books sounds heavenly. Their father is a Shakespeare professor who quotes verse often times when he is unsure of how to put something into his own words. Their mother is a homemaker who sometimes decides to cook many course dinners and other times wanders into the garden and forgets all about making dinner at all.
The three sisters fight, come to terms with each other and allow each other to grow and be honest. Bean admits what brought her home, as does Cordy, while Rose entertains the idea that maybe, just maybe, she could leave and it wouldn't all fall apart.
Product Details
ISBN-13:

9780425244142

Publisher:

Penguin Group (USA) Incorporated

Publication date:

2/7/2012

Pages:

368
Meet the Author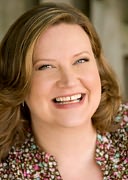 Eleanor M. Brown
Eleanor Brown's writing has been published in anthologies, magazines, and journals. She holds an M.A. in Literature and works in education in South Florida but will be living in the Denver area, Colorado at pub date.