Overview from Barnes and Noble:
A spiderweb of dangerous relationships lies at the heart of V is for Vengeance, Sue Grafton's daring new Kinsey Millhone novel.
A woman with a murky past who kills herself-or was it murder? A spoiled kid awash in gambling debt who thinks he can beat the system. A lovely woman whose life is about to splinter into a thousand fragments. A professional shoplifting ring working for the Mob, racking up millions from stolen goods. A wandering husband, rich and ruthless. A dirty cop so entrenched on the force he is immune to exposure. A sinister gangster, conscienceless and brutal. A lonely widower mourning the death of his lover, desperate for answers, which may be worse than the pain of his loss. A private detective, Kinsey Millhone, whose thirty-eighth-birthday gift is a punch in the face that leaves her with two black eyes and a busted nose.
And an elegant and powerful businessman whose dealings are definitely outside the law: the magus at the center of the web.
V: Victim. Violence. Vengeance.
My thoughts:
It has been years since I read a Kinsey Milhone book. It reminds me of the first audio books I listened to fifteen years ago. I used to borrow books on cassette tape from the public library and listen to them when I went to visit my husband on weekends while he was still in college and I had graduated and was working as a substitute teacher. I started with Kinsey Milhone and the first few books of Stephen King's The Green Mile. Think how far audio books have come from then with Cd's or downloadable audio files.
I am pretty sure I missed some books in the series, but I don't think it makes all that much of a difference in being able to enjoy and follow the story. If you need to know something from a past book it is referred to so even if you had not read the book it wouldn't matter. The story focuses on four different people and at first it is not evident how they all fit together, though you know they all will at some point. Eventually they are all together until you get to the last one who I had forgotten about and had thought was just tied to all of it due to the mob connections until his involvement became more clear.
Kinsey witnesses a pair of women shoplifting in a department store and then later is hired by the fiancee of the woman arrested to find out why she would kill herself after being released. During the course of her investigation Kinsey manages to become at odds with the man who hired her, stumble into some mob dealings and into an operation in place by the local police department. As usual she is threatened by one or more people and finds herself in harms way.
This was a fast moving story and I found myself listening past when I might have stopped because I got caught up in the suspense of it. Perfect summer reading or listening!
Product Details
ISBN-13:

9780399157868

Publisher:

Penguin Group (USA) Incorporated

Publication date:

11/14/2011

Pages:

448

Sales rank:

526
Series:Kinsey Millhone Series , #22
Meet the Author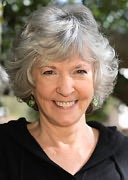 New York Times bestselling author Sue Grafton is published in 28 countries and 26 languages—including Estonian, Bulgarian, and Indonesian. Books in her alphabet series, begun in 1982, are international bestsellers with readership in the millions. And like Raymond Chandler, Ross Macdonald, Robert Parker, and John D. MacDonald—the best of her breed—Sue Grafton has earned new respect for the mystery form. Her readers appreciate her buoyant style, her eye for detail, her deft hand with character, her acute social observances, and her abundant storytelling talents.
Sue divides her time between Montecito, California and Louisville, Kentucky, where she was born and raised. She has three children and two grandchildren. Grafton has been married to Steve Humphrey for more than twenty years. She loves cats, gardens, and good cuisine.