Overview from Barnes and Noble:
Claire Randall is leading a double life. She has a husband in one century, and a lover in another...
In 1945, Claire Randall, a former combat nurse, is back from the war and reunited with her husband on a second honeymoon—when she innocently touches a boulder in one of the ancient stone circles that dot the British Isles. Suddenly she is a Sassenach—an "outlander"—in a Scotland torn by war and raiding border clans in the year of our Lord...1743.
Hurled back in time by forces she cannot understand, Claire's destiny in soon inextricably intertwined with Clan MacKenzie and the forbidden Castle Leoch. She is catapulted without warning into the intrigues of lairds and spies that may threaten her life ...and shatter her heart. For here, James Fraser, a gallant young Scots warrior, shows her a passion so fierce and a love so absolute that Claire becomes a woman torn between fidelity and desire...and between two vastly different men in two irreconcilable lives.
Her husband is two centuries away, she is related to her lover's mortal enemy, and her neighbors think she's a witch. In this unforgettable novel of time travel, Diana Gabaldon fuses wry, modern sensibility with the drama, passion, and violence of eighteenth century as she tells the story of one daring woman and the man who loves her.
My thoughts:
I'm not sure if I like the way the book was summarized above. I first discovered this book about ten years ago and I fell in love with it. It has remained one of my favorites for years, but it has been quite a while since I reread it. The way the overview it it sounds like a romance book, when it is really something else all together. Claire and Jaime aren't just lovers, they are married. Nothing inappropriate happens and they do not become lovers until after they make their vows before a priest. One of my frustrations with this series has nothing really to do with the books themselves, I hate that since it doesn't fit well into one category it just gets shuttled off as being part of the romance genre. Don't get me wrong, I enjoy reading romances too, but that is not where I feel this book belongs.
Before I started blogging I didn't feel quite so much of the need to finish books quickly. I know it should matter so much now, but I feel like I need to be reading and finishing books if I want to have reviews to post and I felt myself getting frustrated at how the length of this one makes it tough to be a quick read.
I love Jamie and Claire together and plan to continue to reread the series, maybe one a month until I get through them all. I feel like she has something with Jamie that she did not have with Frank. They have a glue and a commitment that are not so common in society now. Also, who wouldn't love the idea of someone bigger and stronger making a vow to protect you with his body! Marriage vows have changed a bit since the 1700's!
What I had a tough time with this time was the part with Jamie and Black Jack Randall. I knew it was there, but I had forgotten how long it went on for and how disturbing it was. Even a few days later, those scenes keep haunting me. Obviously it was well written, but I need to read something else soon that will erase it for me as that is not the part of the book I care to dwell on.
I mentioned in my It's Monday, What are you reading? post that I did not enjoy the book as much this time through and I have been trying to put my finger on why. Part of it was the feeling that it was taking me too long, part of it was being busy and not having as much reading time as I would have liked and those things made it hard for me to really get into the story as much as I have on other readings of the book.
Product Details
ISBN-13:

9780440212560

Publisher:

Random House Publishing Group

Publication date:

6/28/1992

Format:

Mass Market Paperback

Edition description:

Reissue

Edition number:

1

Pages:

896
Meet the Author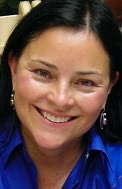 Diana Gabaldon is the New York Times bestselling author of Lord John and the Private Matter and the wildly popular Outlander novels. She won a 2006 Quill Award for her most recent Outlander novel, A Breath of Snow and Ashes.