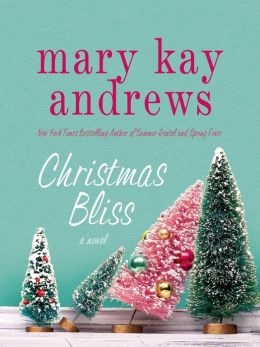 Overview from Barnes and Noble:
'Twas the night before Christmas, and Savannah was breezy
But there's trouble afoot - and it's heading toward Weezie.
Seems BeBe's been holding a big secret back
that would make Santa's reindeer stop dead in their tracks.
Can these two best friends wriggle out of these twists?
Will they do it in time to ensure CHRISTMAS BLISS?
Return to the wonderful world of Mary Kay Andrews' Savannah with Christmas Bliss.
My thoughts:
I love Christmas books and picked this one up from the new book shelf at the library. I didn't realize it was going to be about established characters because, odd confession here, I don't read book jackets or back covers. I really almost never do, I pick out books based on covers, or authors that I know, or good buzz I saw about them on other people's blogs or advertising, but I don't read a synopsis until after I've read the book. This is in the same way that I watch very few previews for movies because I want to all to be new, I don't want to know ahead of time what is going to happen to the characters, I want it to be a surprise.
I enjoyed spending the week before Christmas with Weezie and BeBe and seeing all the issues they had going on in their lives leading up to a wedding and the impending arrival of a new baby. I wish I would have read the other book or books first to see how they got to this point in their lives, but even not having read them the book gave enough background information that it easily stood on it's own.
Weezie's antique store and her shopping at estate sales and such made me want to go look for treasures at yard sales, except I wouldn't have any good idea what things were worth and I already have enough junk in my house! It was a nice Christmas read, even though I read it after Christmas, showing people coming together and being family and working together.
Product Details
ISBN-13:

9781250019721

Publisher:

St. Martin's Press

Publication date:

10/15/2013

Pages:

304
Meet the Author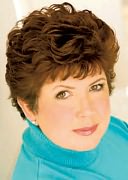 MARY KAY ANDREWS is The New York Times bestselling author of Ladies' Night, Spring Fever, Summer Rental, The Fixer Upper, Deep Dish, Blue Christmas, Savannah Breeze, Hissy Fit, Little Bitty Lies, and Savannah Blues. A former journalist for The Atlanta Journal Constitution, she lives in Atlanta, Georgia.