Overview from Barnes and Noble:
Dear Reader,
Guess what? I'm falling in love! With Mack McAfee.
My baby daughter, Noelle, and I have been living next door to Mack since the spring. I'm still a little wary about our relationship, because I haven't always made good decisions when it comes to men. My baby's father, David Rhodes, is testament to that. I'm so worried he might sue for custody.
In the meantime, the World War II letters I found are a wonderful distraction. Both Mack and I are trying to learn what happened to the soldier who wrote them and the woman he loved.
Come by sometime for a glass of iced tea and I'll show you the letters. Plus I'll tell you the latest about Grace and Olivia, my brother Linc and his wife, Lori (who tied the knot about five minutes after they met!), and all our other mutual friends. Oh, and maybe Mack can join us….
Mary Jo Wyse
My thoughts:
This was one of my beach reads. Seeing as Cedar Cove is now a series on the Hallmark Channel, it seemed like a good time to catch up on the books from my shelf that are part of the series. One more to go and I will have read them all! I love how Macomber has made Cedar Cove a place that feels real with characters who seem like friends. I was disappointed when I read that book twelve was her last book in this series, but then she started the Inn at Rose Harbor series and it has some of the same characters making an appearance, along with friends from Blossom Street, so her characters are still out there, making their lives and coming by from time to time to share their stories.
In 1022 Evergreen Place Mary Jo Wise and Mack McAfee are living on two sides of a duplex that at one time was just one house. Mack owns the building, but hasn't told Mary Jo thinking she will be upset about the break he is giving her on rent. They are both attracted to each other and falling in love, but his lie about the duplex and her fear that men are like her daughter Noelle's father get in the way. Meanwhile you get to see how Charlotte's memory issues are going, how Olivia is recovering from cancer and how Gloria is doing fitting in with her birth family. How are Bruce and Rachel coping with teenage Rachel and her hostility about their marriage, will Linc and his new wife be able to stand up to her father and how will Will react to a woman he is pursuing not jumping for him? It seems like you get to see a little bit of what all the characters from the first nine books are up to.
I really liked the added element of the letters Mary Jo finds under a board in the closet. The added element of a mystery and the addition of some history about World War II kept the book moving and exciting. Finishing this book was like saying goodbye to friends after a visit.
Product Details
ISBN-13:

9780778328063

Publisher:

Mira

Publication date:

8/31/2010

Series:

Cedar Cove Series , #10

Format:

Mass Market Paperback

Pages:

366
Meet the Author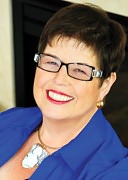 Debbie Macomber, with more than 100 million copies of her books sold worldwide, is one of today's most popular authors. The #1 New York Times bestselling author is best known for her ability to create compelling characters and bring their stories to life in her books. Debbie is a regular resident on numerous bestseller lists, including the New York Times (70 times and counting), USA TODAY (currently 67 times) and Publishers Weekly (47 times). Visit her at www.DebbieMacomber.com.