Overview from Barnes and Noble:
From The New York Times bestselling author of Jemima J and The Beach House comes Jane Green's most emotional and powerful novel yet: a story that explores the complications of a woman marrying into a ready-made family.
Andi is a woman who has spent much of her adult life looking for the perfect man, and at thirty-seven, she's finally found him. Ethan—divorced with two daughters, Emily and Sophia—is a devoted father and even better husband. Always hoping one day she would be a mother, Andi embraces the girls like they were her own. But in Emily's eyes, Andi is an obstacle to her father's love, and Emily will do whatever it takes to break her down. When the dynamics between the two escalate, they threaten everything Andi believes about love, family, and motherhood—leaving both women standing at a crossroad in their lives and in their hearts.
Another Piece of My Heart is a novel that illuminates the nuances and truths about relationships and is Jane Green at her absolute best.
My thoughts:
I felt this was a good story, but I wasn't totally sold on the narrator. Some of the story is told in Andi's voice and some in Emily's. Emily was really sullen, angry and whiny. It was hard to listen to her sometimes. I'm not sure if that was on purpose or just how it worked out.
This is the type of situation that many people now find themselves in and I liked that Green showed the situation from the sides of both the step mother and the step daughter. It was interesting as well that only one of the step children had an issue with their father's new wife. The younger daughter loved her and spending time with her.
In our times of blended families, divorce, remarriage and any other combinations there are a lot of children and adults going into less charted territory, trying to find happiness and compromise in new situations and also finding people, both adults and children, who are unwilling or unable to compromise to find a happy ground in the new family.
Green shows that it is possible to love but not like someone, to reach a point where you just cannot go on as things are and that there comes a time when a parent needs to see a child as the adult they have become and hold them accountable for their actions and words.
Product Details
ISBN-13:

9780312604165

Publisher:

St. Martin's Press

Publication date:

2/12/2013

Pages:

416
Meet the Author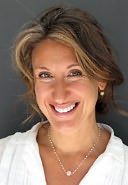 JANE GREEN is the author of twelve bestselling novels dealing with real women, real life, and all the things in-between, with her trademark wisdom, wit, and warmth. She writes a daily blog and contributes to various publications including Huffington Post, The Sunday Times, Wowowow, and Self. A foodie and passionate cook, most weekends see her cooking for quests in her home in Westport, Connecticut, where she lives with her husband and their six children.