Overview from Barnes and Noble:
Mix tapes: Stick one into a deck and you're transported to another time in your life. For Rob Sheffield, author of Turn Around Bright Eyes that time was one of miraculous love and unbearable grief. A time that spanned seven years, it started when he met the girl of his dreams, and ended when he watched her die
in his arms. Using the listings of fifteen of his favorite mix tapes, Rob shows that the power of music to build a bridge between people is stronger than death. You'll read these words, perhaps surprisingly, with joy in your heart and a song in your head—the one that comes to mind when you think of the love of your life.
My thoughts:
I have mentioned this before, but it needs to written here again, generally I do not read the backs of books or insides of dust jackets before reading a book. I recall positive buzz I saw in magazines or on blogs or recognize authors I've enjoyed before, or I do the obvious and pick a book by it's title or cover. I hate knowing too much about a book before I read it just like I hate seeing too many previews before I see a movie, I want it to be new and to experience whatever surprises I can when I read and enjoy media, there are so few real surprises in life as it is. So with that said, I own this book but, for some reason, I just wasn't getting around to getting it off of my shelf, so I downloaded the audio book from the library to listen to. I spent a lot of the book deciding if it was fiction or non-fiction. It seemed too real to be fiction, but that could have just made it a brilliant fiction work, so I wasn't sure and there is no way to look that up on my iPod while I was listening. I debated it for awhile and finally checked and it is non-fiction, which made the death of Rob's wife even more heartbreaking for me.
This book took me back in time, I didn't know all of the songs, but I knew enough of them and I can remember blasts from the past like Zima, whatever happened to that? I don't think they make it anymore and honestly I had forgotten all about it. How do you move forward into the future alone when you thought you were going to be going there as a couple? Can a song be ruined by something you associate it with in the same way that a song can bring back memories of a happy time or place? In my case I will always associate Hootie and the Blowfish with the neighbors I had while living in an apartment while student teaching having loud sex, I wonder if they knew that the music was not doing the trick to cover what they were doing? And, what happened to all those mix tapes people used to make way back when, when you would quickly hit record when your favorite song came on the radio so you wouldn't miss the intro and how you would end up with a jumble of songs that only ended up together due to the order they were played on the radio. Rob thoughtfully remembers meeting his wife to be, falling in love and the life they had together with the backdrop of mix tapes to anchor it all to a time period.
Product Details
ISBN-13:

9781400083039

Publisher:

Crown Publishing Group

Publication date:

12/4/2007

Edition description:

Reprint

Pages:

240
Meet the Author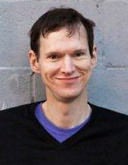 ROB SHEFFIELD is a contributing editor at Rolling Stone. He has been a rock critic and pop culture journalist for fifteen years, and has appeared on various MTV and VH1 shows. He lives in Brooklyn.