Overview from Barnes and Noble:
A New York Times, USA Today, and Publishers Weekly bestseller, this exciting finale to Lauren Oliver's acclaimed Delirium trilogy is a riveting blend of nonstop action and forbidden romance in a dystopian United States. With lyrical writing, Lauren Oliver seamlessly interweaves the peril that Lena faces with the inner tumult she experiences after the reappearance of her first love, Alex, the boy she thought was dead. Named an Amazon Best Book of the Year, this sophisticated and wide-ranging novel brings the New York Times bestselling Delirium trilogy to a thrilling conclusion.
Now an active member of the resistance, Lena has transformed. The nascent rebellion that was underway in Pandemonium has ignited into an all-out revolution in Requiem, and Lena is at the center of the fight. After rescuing Julian from a death sentence, Lena and her friends fled to the Wilds. But the Wilds are no longer a safe haven. Pockets of rebellion have opened throughout the country, and the government cannot deny the existence of Invalids. Regulators infiltrate the borderlands to stamp out the rebels.
As Lena navigates the increasingly dangerous terrain of the Wilds, her best friend, Hana, lives a safe, loveless life in Portland as the fiancée of the young mayor. Requiem is told from both Lena and Hana's points of view. They live side by side in a world that divides them until, at last, their stories converge.
My thoughts:
This has been on my wish list since I read Pandemonium last year. Lena escaped back into the Wilds with Julian at the end of the last book only to find that Alex, the boy she fell in love with in Delirium and planned to escape to the Wilds with only to be met by Regulators at the crossing where she saw him shot and thought he died, is still alive and is now back in the Wilds as well. I was worried at the conclusion of Pandemonium that this book would be another YA love story where the main character had to pick between two guys, but this is much more than that. There are so many bigger things going on than who Lena loves that it was easy to forget about the triangle for pages at a time. Seeing what was happening from both the resistance in the Wilds and from Hana on the inside within society gave a much fuller picture and showed that no one is all good or all bad on either side of the issue. I enjoyed the mystery of what happened to Hana's fiancée's first wife and how she went about looking for answers. Also, how unequal society can be even when love is taken out of the equation. How even those who say they are working for the good of all may just be looking for a way to push their own agenda and better their own standing in society. Is there a way to make things equal? Can we accept the differences of others and live peacefully? What is the world if we take away feelings of attachment and love? I wasn't sure how it would all be wrapped up at the end and I was afraid of being disappointed, but Oliver did a nice job of concluding the series.
Product Details
ISBN-13:

9780062014535

Publisher:

HarperCollins Publishers

Publication date:

3/5/2013

Series:

Delirium Series , #3

Pages:

391
Meet the Author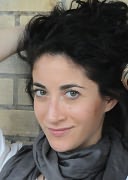 Lauren Oliver is the author of the YA novel Before I Fall and the Delirium trilogy: Delirium, Pandemonium, and Requiem, which have been translated into more than thirty languages and are New York Times and international bestselling novels. She is also the author of two novels for middle-grade readers, The Spindlers and Liesl & Po, which was a 2012 E. B. White Read-Aloud Award nominee. A graduate of the University of Chicago and NYU's MFA program, Lauren Oliver lives in Brooklyn, New York.