Overview from Barnes ands Noble:
A world-defying love is put to the ultimate test in the New York Times and USA Today bestselling sequel to Veronica Rossi's "masterpiece," Under the Never Sky (Examiner.com ). In this second book in her spellbinding Under the Never Sky trilogy, bestselling author Veronica Rossi combines fantasy and dystopian elements to create a love story as perilous as it is unforgettable.
It's been months since Aria last saw Perry. Months since Perry was named Blood Lord of the Tides, and Aria was charged with an impossible mission. Now, finally, they are about to be reunited. But their reunion is far from perfect. The Tides don't take kindly to Aria, a former Dweller. And with the worsening Aether storms threatening the tribe's precarious existence, Aria begins to fear that leaving Perry behind might be the only way to save them both.
Threatened by false friends and powerful temptations, Aria and Perry wonder, Can their love survive through the ever night?
My thoughts:
Sometimes I wish I could just wait for a whole series to be written to start it, that way there would be no wait time in between books and no struggling to remember what happened in the last book, but that is not the case this time.
In Rossi's dystopian world, the earth has become very inhospitable. Three hundred years ago technology allowed some members of society to move inside pods that have everything they need, but there was not room for everyone so other people were left out in the elements to fend for themselves. Within these pods aging was slowed and reversed and technology is very prevalent. In order to get away from the boredom of the gray clothing and walls Realms were developed in computer game like areas, people can use their Smart Eye (like a Smart phone but attached at all times to their left eye and having a clear screen they can look through) to visit realms and see opera houses, gondolas and canals, beaches and more. They feel like they are living a full life without ever having to leave their rooms or their lounges. Outside, people have formed into tribes and are struggling to survive, the sky is filled with Aether, a blue substance that causes lightning strikes so large it burns up fields and knocks over homes. The storms come frequently and once something is burned it doesn't grow back.
Aria grew up in a Pod, but ended up outside due to an accident and met Perry, whose help she needed to survive in this new land. In the first book they worked together to get her back to her home and to get his kidnapped nephew away from the Pods. Aria ended up back inside to see what she could do to save Talon and Perry went back to lead his Tribe. Now she is back, tasked with finding the Still Blue- a place where it is still safe and unravaged by Aether, in order to get Talon back. The Tides Tribe does not take kindly to a Dweller (or Mole as they are referred to in slang) and Aria is in danger while she is there. Both Aria and Perry wonder if they will ever be able to be together and if they will be able to save Talon, save the Tides Tribe and find the Still Blue in time.
Along with the powerful survival story is the question of who much we rely on technology and if we would be able to survive without it. As well as to what extent is our reliance in technology causing possibility irreversible changes to the environment. Are we killing ourselves while remaining so distracted by technology and entertainment that we would remain in a burning building believing that the fantasy we have built is more real than the actual world. How much would we all benefit from unplugging and experiencing life for real?
Product Details
ISBN-13:

9780062072061

Publisher:

HarperCollins Publishers

Publication date:

1/8/2013

Pages:

341
Meet the Author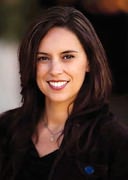 Veronica Rossi graduated from UCLA and studied fi ne art at California College of the Arts in San Francisco. She began writing fiction for teens and received first-place awards in the Pacific Northwest Writers Association and SouthWest Writers annual contests before completing Under the Never Sky, the first book in her Under the Never Sky trilogy. It's since been embraced by publishers in more than twenty-six countries worldwide and optioned for fi lm by Warner Bros. Veronica lives in northern California with her husband and two sons.